Details
The course meets all of the current CSA Standard Requirements. The course is split into equal parts that include hands-on practical training and classroom instruction. Participants are required to hold a valid Fall Protection certificate if operating the Scissor Lift. It is not mandatory to have a valid Fall Protection certificate to complete this training as you are supervised by a qualified instructor however it is highly recommended.
Upon successful completion of the course, students will be able to apply the techniques of safe operation in their jobs as professional operators and will be issued a certificate that is valid for a period of 3 years.
Please note that this does not cover Boom Lifts. If you require Boom Lift training please refer to the Boom Lift & Scissor Lift combined course.
Course Description
Participants must have a valid Fall Protection certificate in order to complete this training.
Mobile elevated work platforms (MEWPs) are mechanical devices that provide temporary access for people or equipment to inaccessible areas, usually at height.
This course focuses on Group A work platforms, more commonly known as scissor lifts.
Scissor lifts are generally used for temporary access purposes such as maintenance and construction work, distinguishing them from other access equipment such as elevators or scaffolding.
Scissor lifts have become one of the most utilized pieces of equipment in multiple industries. Hazards can include falls, contact with live wires, tipping and contact with structures resulting in worker injury. For these reasons, our training program consists of theory and practical assessments using scissor lifts.
This course teaches operators about hazards, safe operation, preventive maintenance and legislative requirement associated with scissor lift use.
This 4-hour MEWP (Scissor lift) course is designed to foster and develop a professional, willing and cooperative attitude towards safe equipment operation.
AIP offers in-house and offsite training options to best suit your company's needs.
Note: Scissor lift(s) must be made available if training is conducted offsite.
In addition to the MEWP (Scissor lift), we also offer MEWP (Boom lift) and MEWP (Scissor/Boom) combined.
If you have any questions regarding MEWP training, don't hesitate to contact our team; we would be happy to help you.
Course Objectives
Labour Canada Regulations and Occupational Health and Safety Regulations
Skills required for a person to become professional operator
Demonstrate capability to safely operate the aerial lift device
Demonstrate safety rules & responsibilities of persons involved in aerial lift operations
Conduct walk around inspections and preventive maintenance
Demonstrate various practical manoeuvres and methods of safe operation
Demonstrate correct fall protection procedures for aerial lift operations
Responsibilities of user
Evaluation of hazards recognized in various situations
Importance of a Pro-Active Safety Attitude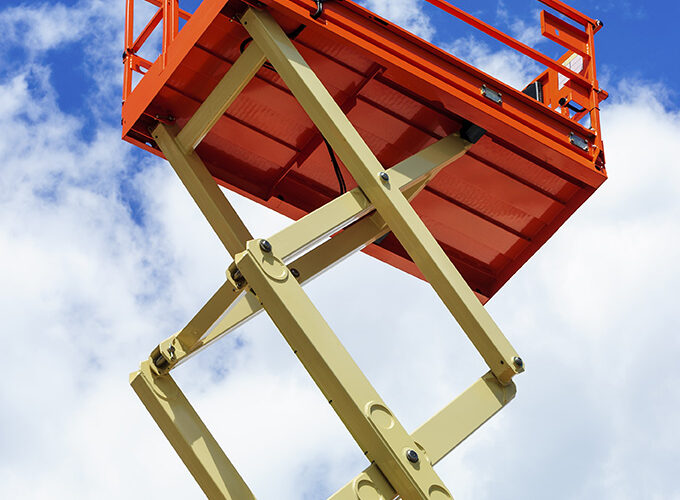 Prerequisites
You must complete or have previously completed the following course before enrolling: