Details
Upon successful completion of this course, participants receive a scissor lift certificate and boom lift certificate of completion that is valid for three years.
Course Description
Participants must have a valid Fall Protection certificate in order to complete this training.
Are you interested in developing and learning the safe operation of mobile elevated work platforms? Due to the wide range of capabilities, MEWP's have become one of the most utilized pieces of equipment in the industry, and any person who is operating a mobile elevated work platform is required to be trained on the safe use of the equipment, and many of the hazards that are associated with the use of the lifts. Hazards can include, but are not limited to falls, tipping, contact with live wires, and proper procedures using both scissor lifts and boom lifts, and what not to do when operating one of these large pieces of equipment.
This program is intended to allow students to gain an in depth understanding of Mobile Elevated Work Platforms or add to their pre-existing knowledge and is applicable to anyone who is operating a mobile elevated work platform. This can include, but is not limited to plumbers, electricians, steel workers, warehouse workers, construction workers, and inspectors.
Course Objectives
Mobile elevated work platforms (MEWP's) are a mechanical device used to provide temporary access for people or equipment to inaccessible areas, usually at height.
Within the course, students will have a better understanding of:
• Labour Canada Regulations and Occupational Health and Safety Regulations
• Skills that are required for a person to become a mobile elevated work platform operator
• Demonstrate the capability to safety operate the aerial lift device
• Demonstrate safety rules and responsibilities of persons involved in lift operations
• Conduct walk around inspections and practice preventative maintenance
• Demonstrate correct fall protection procedures for mobile elevated work platforms
• Demonstrate various practical manoeuvres and methods of safe operation
• Responsibility of operator
• Responsibility of employer
• Rescue and escape planning
• Machine specific features
• Personal Protective Equipment requirements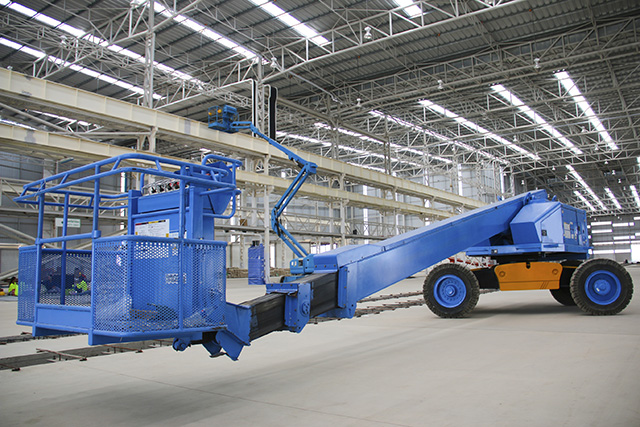 Prerequisites
You must complete or have previously completed the following course before enrolling:
Blended Training
You can take a portion of this training online and finish in the classroom later.
Register Now (blended)