Fit Testing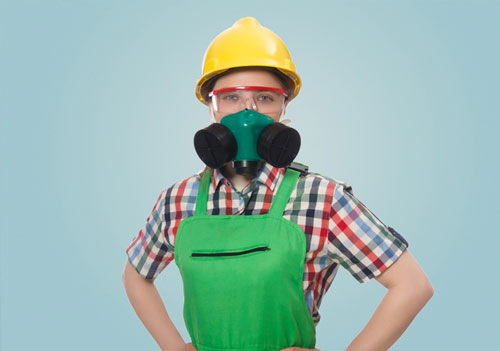 Occupational Safety and Health Administration (OSHA) and Canadian Standards Association (CSA) fit-testing requirements specify that all respirators that rely on a mask-to-face seal need to be checked with either quantitative (QNFT) or qualitative (QLFT) methods to determine whether the mask provides an acceptable fit to a wearer.
Every worker has unique characteristics and requirements in regard to PPE. Size , Shape , Function and comfort\ are important aspects of any PPE to take into consideration.
AIP safety can assist you in ensuring that workers who use RPE are protected as well as comfortable when donning such equipment.
Qualified Fit testers will fit test your employees by using both qualitative and quantitative methods
This includes all types of air purifying, air-supplied, positive pressure, powered air-purifying respirators, and SCBA.
AIP Safety provides qualitative fit testing services both on site or at one of our training locations.
If your business is interested in Fit testing, please contact our Calgary office at 403-202-2477 and one of our knowledgeable staff will assist you.