Safety Team / Standby Rescue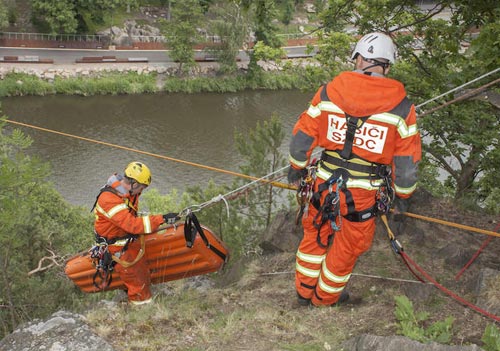 AIP safety promotes that onsite rescue is the most efficient way to mitigate situations where workers wellbeing may be in danger.
We also realise that full time rescue teams may not be feasible for a variety of reasons.
AIP can provide fully trained and equipped rescue and or standby teams. To assist you in providing timely rescue in the event of an incident that could have a negative affect on your workers.  Rescue teams can be provided for a multitude of incidents including:
Confined space (Hatch watch, Rescue)
Emergency Medical standby
High Angle Rescue
Low Angle Rescue
Hazmat Decon
Hazmat Mitigation
AIP safety will assess, recommend and acquire the necessary personal and equipment to provide you with the best service possible in the event your employees need assistance.
AIP personal are trained to the NFPA 1001 standard for professional firefighters. Other training includes skill sets such as HAZMAT Technicians, Rope rescue technicians, Emergency first aid providers as well as Emergency medical Technicians.
All AIP rescue personnel have years of experience in emergency response to both the public and private sectors.
If your business is interested in utilizing standby rescue services, please contact our Calgary office at 403-202-2477 and one of our knowledgeable staff will assist you.