Details
The course meets all of the current CSA Standard Requirements. The course is split into equal parts that include hands-on practical training and classroom instruction. Participants are required to hold a valid Fall Protection certificate if operating the Bucket Truck. It is not mandatory to have a valid Fall Protection certificate to complete this training as you are supervised by a qualified instructor however it is highly recommended. A Bucket Truck must be made available if training is conducted offsite.
Upon successful completion of the course, students will be able to apply the techniques of safe operation in their jobs as professional operators and will be issued a certificate that is valid for a period of 3 years.
Course Description
Vehicle mounted aerial lifts, or Bucket Trucks, are mounted on trucks or vans and are often referred to as bucket trucks, cherry pickers or, in some areas, lift trucks.
Bucket Trucks have made it safer and easier to lift personnel and their tools to great heights. If used correctly, this equipment provides quick and safe access to work areas that at one time could only be reached from scaffolding or a crane's man basket. They are usually capable of being set up and operated by a single person.
Due to the wide range of applications for this equipment, truck mounted aerial lifts have become one of the most utilized pieces of equipment in industry. Hazards can include falls, contact with live wires, tipping and contact with structures resulting in worker injury.
This course instructs equipment operators in the safety aspects, preventive maintenance, operating techniques, and proper procedures while using Bucket Trucks.
This is an 8 hour Bucket Truck Operator course in Calgary, designed to foster and develop a professional, willing and co-operative attitude towards safe equipment operation.
Course Objectives
Legal requirements under the Occupational Health and Safety Act and Regulations
Requirements of Canadian Standards Association Code CSA-C225-10 (R2015) Vehicle Mounted Aerial Devices
Pre-shift inspection of the vehicle-mounted aerial work platforms
Operator Responsibilities and Requirements,
Precautions for lifting, lowering, and moving
Personal protective equipment including fall arrest systems
Safe, Effective and Efficient operating practices of the vehicle-mounted aerial work platforms
Effective Communications Among Operations and Ground Support Personnel
Proper Set-up and use of emergency controls Daily Operator's Checklist
Evaluating and Applying Site Conditions and hazards
Overhead Power Line Safety
Supporting Surface Requirements
Required Maintenance and Inspections Theory and practical tests/exercise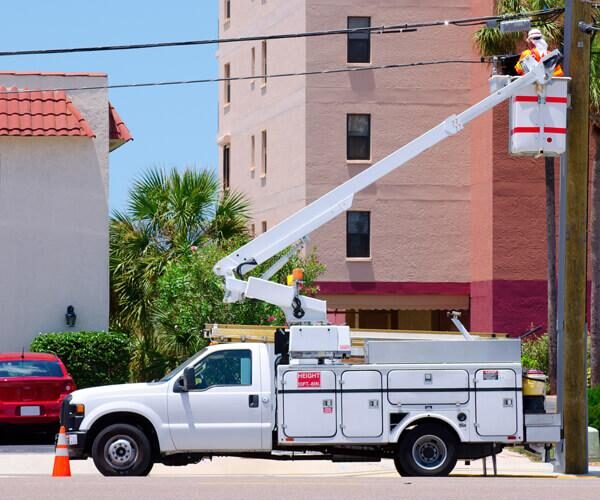 Prerequisites
You must complete or have previously completed the following course before enrolling: