Details
This course is applicable to any worker who is working at a permanent or temporary worksite that may include heights defined by OH&S. This can include, but is not limited to plumbers, electricians, steel workers, warehouse workers and construction workers.
This course is consistent with CSA Guidelines, Fall-Arrest Systems Practical Essentials as well as all other relevant regulations within the province. Upon completion of this course you will be certified to conduct your own Fall Protection training program.
In order to receive your permanent instructor certification you are required to complete an audit within 1 year of the training.
Once you complete the Train the Trainer program you will receive a temporary instructor certificate. You will receive the permanent instructor certificate (1 wallet and 1 wall certificate) once you have successfully completed your audit.
Audit cost: $500.00 per instructor
Course Description
Fall arrest is the form of fall protection which involves the safe stopping of a person already falling. It is one of several forms of fall protection, forms which also include fall guarding (general protection that prevents persons from entering a fall hazard area e.g., guard rails) and fall restraint (personal protection which prevents persons who are in a fall hazard area from falling, e.g., fall restraint lanyards).
Workers are required to have trained in the use of fall protection equipment as legislated by the OH&S Code of Alberta. Fall protection incidents continually rise along with fatalities in a variety of industries.
This 32 hour Fall Protection Train the Trainer course in Calgary is designed provide the necessary skills and knowledge for you to successfully provide a quality training experience. It includes both theory and practical application exercises.
Topics of instruction specific to Fall Protection will include:
Regulations
How to Inspect
Equipment Selection, Inspection and Care
Fall Restraint vs. Fall Arrest
Anchor Systems and Anchor Points
Vertical Life Lines and Horizontal Life Lines
Importance of a Pro-Active Safety Attitude
Practical use of fall protection Equipment and Systems
Course Objectives
Facilitate a positive learning environment
Use the principles of adult learning to improve learning results
Deliver training that meets the delegate's needs
Prepare visual aids that are clear, effective and related to the topic
Eliminate and/or handle classroom inconveniences.
Conflict resolution
Prepare to deliver a training session
Visual Media (Pros and Cons)
Lead a classroom discussion so it meets the desired outcomes for the participants and the intended learning objective
Identify personal training style , beliefs and opinions
Regardless of the topic, how to present it in a manner that makes any material fun and let the training message across and make it stick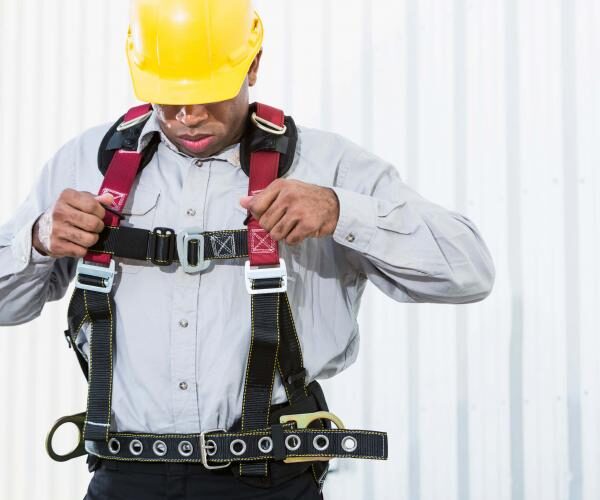 Prerequisites
You must complete or have previously completed the following course before enrolling: