Details
The course meets all of the current CSA Standard Requirements. Split into equal parts, this course includes hands-on practical training as well as classroom instruction.
Upon successful completion of this course, participants will be certified in the operation of a powered industrial truck. Certification is valid for 3 years.
Course Description
A forklift (also called a lift truck, a fork truck, or a forklift truck) is a powered industrial truck used to lift and move materials short distances. The forklift was developed in the early 20th century. Following World War II the use and development of the forklift truck has greatly expanded worldwide. Forklifts have become an indispensable piece of equipment in manufacturing and warehousing operations.
OSHA statistics indicate that there are roughly 85 forklift fatalities and 34,900 serious injuries each year. One of the leading factors to most forklift accidents is contributed to lack of training. With a proper training program, employers and employees can ensure a safe work environment when using this equipment.
This 4 hour Forklift Refresher course is designed to foster and develop a professional, willing and co-operative attitude towards safe lift truck operation.
Course Objectives
Labour Canada Regulations and Occupational Health & Safety Regulations
Skills required for a person to become professional operator
Inspection and safety checks; proper and safe refueling
Pallet safety
Forklift maneuvering techniques
The "stability triangle"
Lifting, transporting and depositing a load
Overview of safe operating principals
Ramp and dock operations
Loading dock and trailer safety
Forklift operator safety manual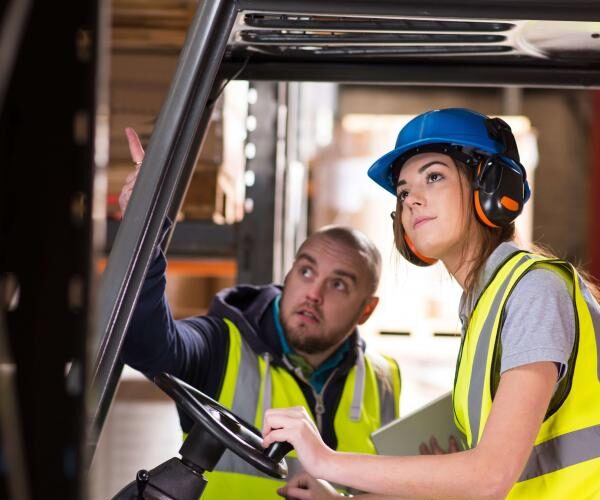 Blended Training
You can take a portion of this training online and finish in the classroom later.
Register Now (blended)