Details
This course is recognized through Red Cross and the standards in this program meet or exceed all requirements of CSA, Canada Labour Code and Occupational Health and Safety regulations for all of Alberta. Participants must have a valid First Aid Certificate (CPR Level C or HCP).
Upon successful completion of this course, participants will be certified in Oxygen Administration for a period of 3 years.
Course Description
Oxygen therapy is the administration of oxygen as a medical intervention, which can be for a variety of purposes in both chronic and acute patient care. Normal air is composed of 20.95% oxygen by volume. It is essential for cell metabolism, and in turn, tissue oxygenation is essential for all normal physiological functions.
Blood and tissue that is saturated in oxygen can be helpful, or damaging, depending on the circumstances. Therefore, it is imperative to have the proper training on how and when to administer oxygen in a pre-hospital setting.
Oxygen is widely used in emergency medicine, both in hospital and by emergency medical services, or those giving advanced first aid. In the pre-hospital environment, high flow oxygen is definitively indicated for use in resuscitation, major trauma, anaphylaxis, major hemorrhage, shock, active convulsions and hypothermia.
This 2-4 hour oxygen administration course is designed to foster and develop a professional, willing and co-operative attitude towards safe use of this life saving tool.
Course Objectives
Benefits of O2 administration
Indications for use
Breathing devices and suction
Resuscitation masks
Bag-valve-masks (BVM) Adult, Child, and Baby
Supplemental oxygen
Delivery devices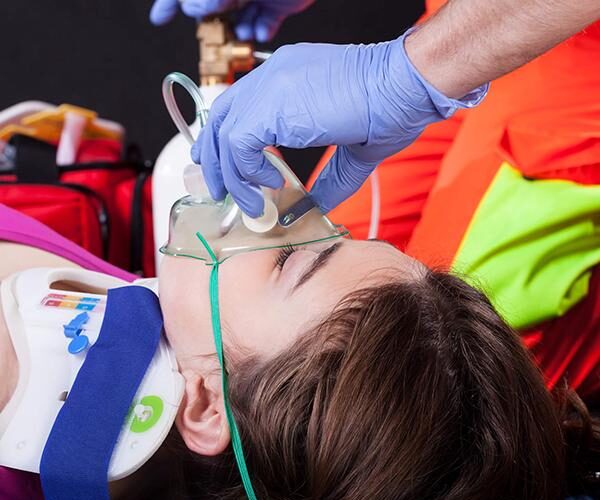 Prerequisites
You must complete or have previously completed the following course before enrolling: