In Alberta, most oil and gas workers are required to complete an H2S Alive course. Other industries where workers are exposed to H2S (hydrogen sulphide) encourage their employees to complete the training for their safety and protection.
Hydrogen sulphide is a colourless gas that is very poisonous, flammable, explosive, and corrosive. It is absorbed by the lungs and poses a very serious health risk.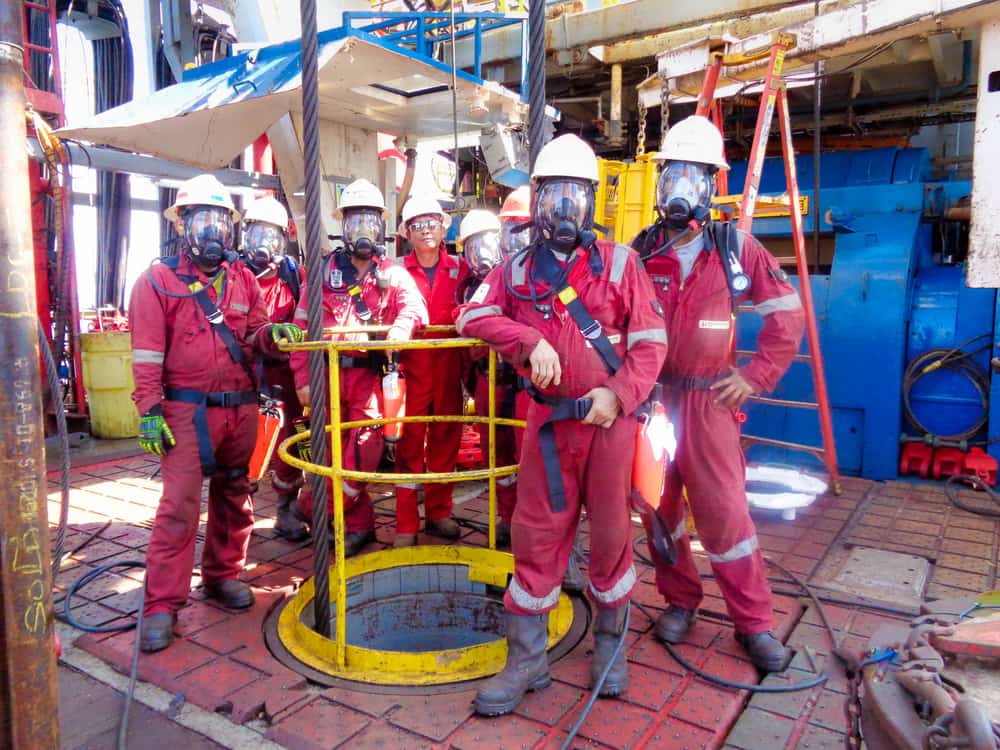 H2S alive training in Calgary
Some industries and environments where workers can be exposed to H2S include:
Oil and gas
Construction
Sewage treatment plants
Manufacturing plants using raw materials
Well drillers
Tunnel workers
Mining
After successful completion of H2S Alive training in Calgary, participants receive their Energy Safety Canada Training Service certification which is valid for three years. Below is some important information to know before your course date.
1. The training involves both practical knowledge and hands-on experience
Even in small amounts, H2S can be fatal if workers don't have the proper training to manage or deal with H2S exposure. For this reason, the H2S Alive training course is designed to provide participants with practical knowledge and hands-on experience.
At the end of the course, you'll be able to:
Identify the physical properties of H2S
Understand the health hazards of exposure and evalutate the risks
Apply control measures and monitor the effectiveness of control measures
Determine where H2S can be located in your jobsite
Perform hazard assessment and control
Protect yourself and others from potentially breathing in H2S
Operate a self-contained breathing apparatus
Perform rescue lift and drag techniques
Apply an initial response strategy
2. H2S training is required for most employees in the oil and gas industry
H2S is a by-product of decaying organic matter often found where oil and gas are extracted or produced. Although it's heavier than air and is often associate with a foul, rotten-egg smell, hydrogen sulphide can be difficult to detect without training. Most oil and gas companies have mandated H2S training to keep their employees safe.
3. It's designed to protect you from a potentially life-threatening situation
Exposure to H2S can be serious and fatal. Some of the symptoms include:
Headache
Nausea
Eye and skin irritation
Convulsions
Because H2S impacts the respiratory tract and mucous membranes of the body, prolonged exposure or exposure to extreme amounts can lead to unconsciousness and death. This is why it's imperative that workers who are at risk of H2S exposure take the training, which will help you identify hazards and measure the safety of the jobsite.
3. H2S Alive training teaches you how to assist in rescue situations
Along with practical knowledge, the course walks participants through common rescue situations if a worker has been exposed to H2S or are showing symptoms of exposure. This includes an initial response strategy that will detail how to:
Safely evacuate the site
Alarm other employees of the hazard
Assess the situation
Apply control measures and protect the site and other workers from exposure
Apply first aid or CPR
Seek medical aid
5. It helps you work safely and gives you peace of mind while on the jobsite
Last but certainly not least, completing an H2S Alive training course gives you peace of mind knowing that you can protect yourself and your team while on the job. Preventing anyone from serious harm and death is certainly the biggest investment in time and money that you can make as a professional in your field.