A standard, comprehensive first aid course CPR (cardiopulmonary resuscitation) with AED training. The goal of a first aid Level C course is to equip the public with the knowledge and training to attend to a patient while waiting for emergency responders to arrive.
First aid training can minimize injury and, in some serious cases, is necessary to keep the victim alive. Learn more about the main objectives and goals of first aid training here. In this article, we take a closer look at what you'll learn in a first aid course and why CPR AED is important.
What's included in a Standard First Aid Level C course?
At AIP Safety, we exceed safety and training standards by including injury prevention content, CPR, and AED in our first aid training course. Our comprehensive 2-day course includes:
First Aid
Preparing to respond
The EMS system
Check, Call, Care
Airway emergencies
Breathing and circulation emergencies
First Aid for respiratory and cardiac arrest
Wound care
Head and spine injuries
Bone, muscle and joint injuries
Sudden medical emergencies
Environmental emergencies
Poisons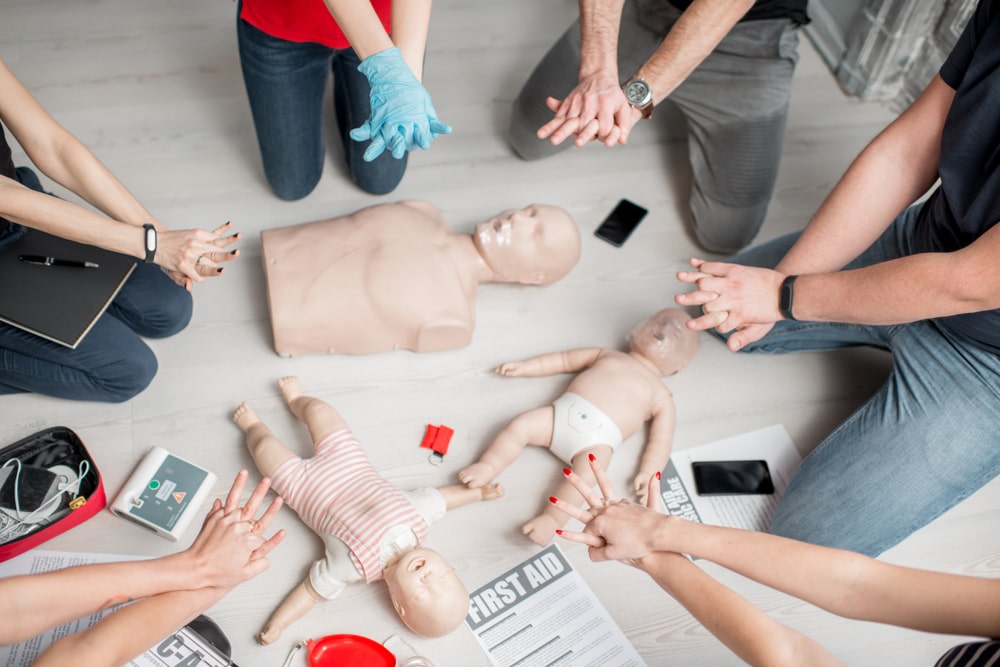 first aid level c training
Level A
The first aiders role
H.A.IN.E.S.
Choking, adult
Assisting with medications
Angina and heart attack
Stroke
CPR, adult
Deadly bleeding
Level C includes Level A content with the following additions:
Choking, child and baby
CPR, child and baby
Proper AED and inspection
Why is CPR and AED training important?
One of the goals of offering CPR AED training is to help the public determine which method of first aid is appropriate and most effective in an emergency situation. In our course, you'll understand the difference between a heart attack and a sudden cardiac arrest.
While people often use the terms interchangeably, there is a significant difference between the two. By knowing the difference, first aid responders can attend to a patient with an educated and confident decision. A first aid certification with CPR and AED training helps you identify the situation and apply an effective response to cardiac emergencies.
Having a CPR AED certification can mean the difference between life and death.