Have you considered operating a forklift as part of your job? This can be a dangerous task and one that requires certification before you can even be hired as a Forklift operator. You need to fully understand the requirements and possess a series of skills to ensure the safety of yourself and those around you. Operating any type of heavy machinery is a serious business. Below are the basics of what you need before you apply to be a Forklift Operator in Calgary.
Forklift Training
Even though you may have experience working on a forklift, the only way to get hired for a Forklift Operator position in Calgary is by signing up for forklift training to get fully certified.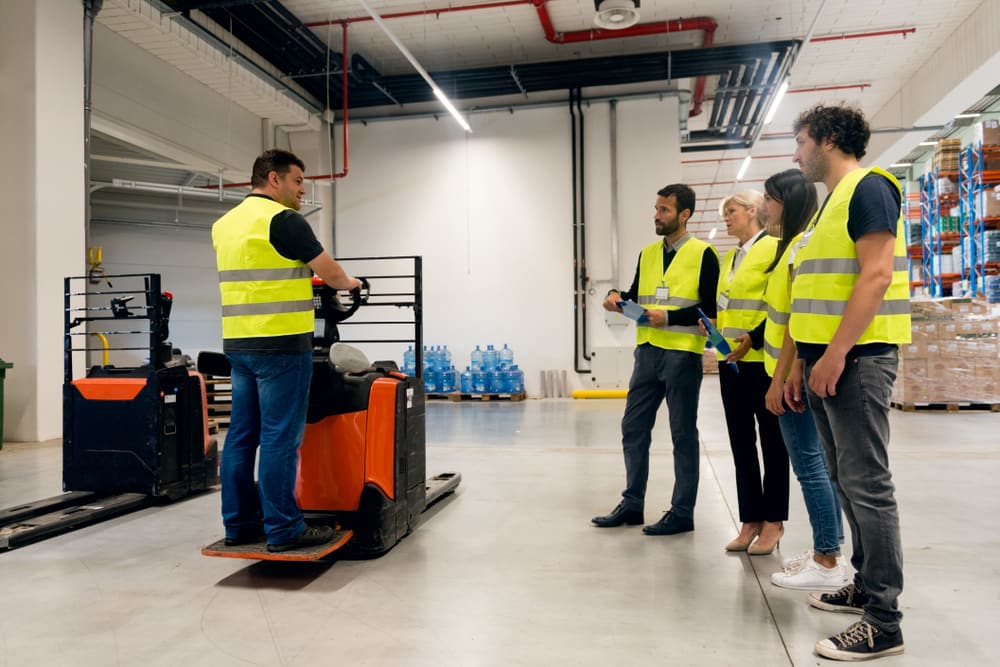 Forklift refresher training
What are some topics that might be covered in your training course?
Rules and legislation
How to work forklift equipment controls
How to keep a forklift stable and stay in control of it
What to check for before and after your shift
How to refuel or recharge a forklift
The proper way to park a forklift
Safety
During the forklift safety training you will learn some of the following:
Hazards you could encounter and how to deal with them
What the correct size, strength, and design of forklift is best for various situations
What the manufacturer's specifications are for the size and type of forklift
How to secure the materials being lifted and keep the forklift restrained during movement
How to keep pedestrian traffic safe during forklift operation
How to properly lift and handle loads
How to make sure the aerial fork is mounted properly
Forklift refresher training is not legally required but it is recommended that you update your skills every 3-5 years. Some employers require team members to complete refresher training at their discretion. It is important to refresh yourself on the operations of a forklift to mitigate risk, reduce injury to yourself and those around you, and avoid damage to your machine and the location you are working at. A refresher course ensures you remember all the proper forklift safety training skills.
There are many different types of forklifts you can operate including electrical, narrow aisle, side loaders, industrial, and counterbalance. Depending on the job you are required to do you may need the skills for all types of forklifts or just one or two. Forklifts are used in an array of industries including electrical, construction, warehouse, and industrial. While operating heavy machinery you are responsible for the safety of yourself and any others on site. With forklift certification, you will be professionally prepared for handling this type of equipment.